Flagship Storefront in the SouthSide Works
2743 E Carson St
Pittsburgh, PA 15203
Nestled between L.A. Fitness & GNC, across the street from Goodwill.
On street metered parking & garage parking close by!
Operating Hours
Mon 10-7 p.m.
Tue 10-7 p.m.
Wed 10-7 p.m.
Thu 10-7 p.m.
Fri 10-7 p.m.
Sat 10-4 p.m.
Sun CLOSED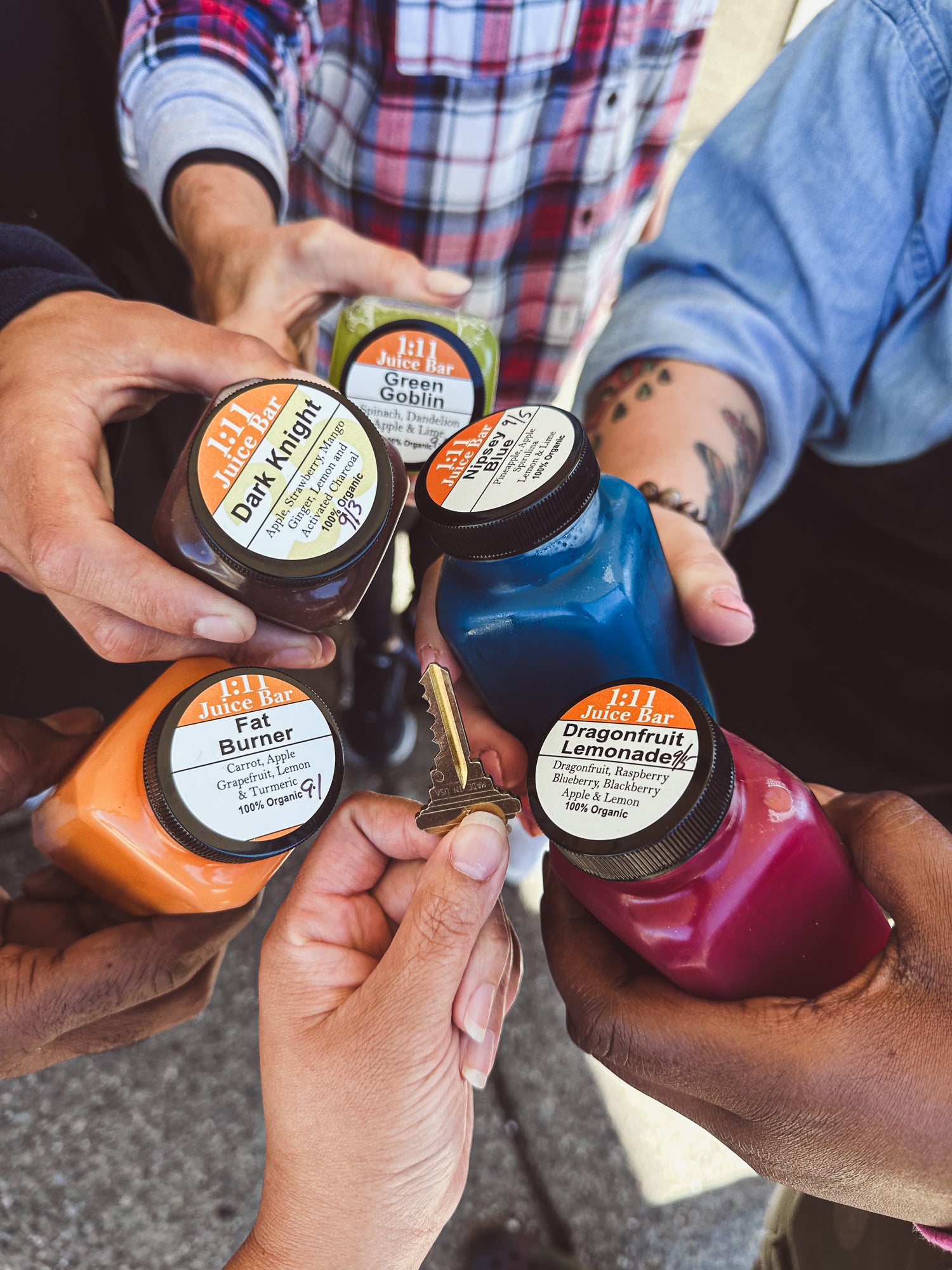 Coming Soon!
Located on Second Ave in Hazelwood, just a few minutes down the street from our SouthSide Works shop - this space will allow us to expand into the community and elevate production levels of the juice and smoothies you have come to love. We're thrilled not only about expanding our capacity, but also about becoming a part of the Hazelwood community.
While the space won't be open to the public until 2024, we have many more exciting details and information coming soon.
Let us know how we can connect with you, if you are a part of the Hazelwood community!
Local Farmers Markets
East Liberty Farmers Market

Mondays 3:00-7:00pm
Liberty Green Park
100 Larimer Ave
Pittsburgh, PA 15206

Bethel Park Farmers Market

Tuesdays 3:00-7:00pm
(every 4th Tuesday of the month)
South Park
30 Corrigan Dr
Bethel Park, PA 15102

Bellevue Farmers Market

Wednesdays 3:00-7:00pm
Aug. 9th, Aug. 23rd, Sep. 20th, Oct. 4th, Oct. 11th, Oct. 18th, Oct. 25th
Bayne Park
34 N Balph Ave
Bellevue, PA 15202

Market Square (Downtown) Farmers Market

Thursdays 10:00-2:00pm
Market Square
Pittsburgh, PA 15222

Green Tree Farmers Market

Thursdays 4:00-7:00pm
(July - September 2023)
Green Tree Park Lower Parking Lot
895 Greentree Rd
Pittsburgh, PA 15220

Murrysville Farmers Market

Thursdays 3:00-7:00pm
3235 Sardis Rd (next to Murrysville Volunteer Fire Company)

North Side Farmers Market

Fridays 3:00-7:00pm
Allegheny Commons Park
East Ohio St & Cedar Ave
Union Pl
Pittsburgh, PA 15212

Forest Hills Farmers Market

Fridays 4:00-7:00pm
Forest Hills Westinghouse Lodge Parking Lot
4400 Greensburg Pike
Forest Hills, PA 15221

Cranberry Farmers Market

Fridays 3:00-7:00pm
Cranberry Township Municipal Center
2525 Rochester Rd
Cranberry, PA 15066

Bloomfield Saturday Market

Saturdays 9:00-1:00pm
5050 Liberty Ave
Pittsburgh, PA 15224

Mt. Lebanon Uptown Farmers Market

Saturdays 9:00-12:00pm
710 Washington Rd
Pittsburgh, PA

Markets at The Terminal

Saturdays 10:00-2:00pm
The Terminal (Strip District)
2101 Smallman St
Pittsburgh, PA 15222

Squirrel Hill Farmers Market

Sundays 9:00-1:00pm
Beacon/Bartlett Parking Lot
5737 Beacon St
Pittsburgh, PA 15217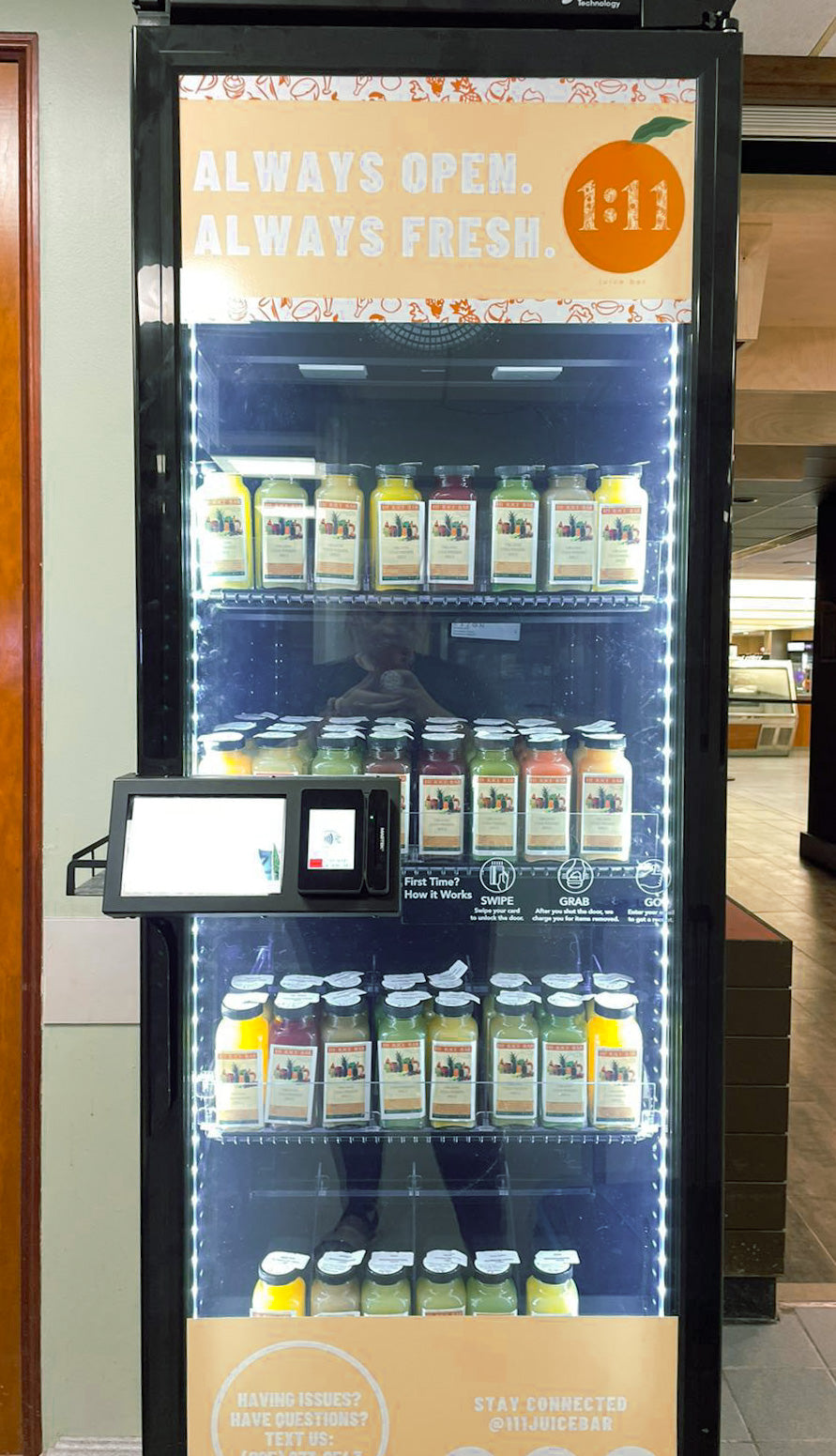 Smart Refrigerator
UPMC Presbyterian Hospital
Available 24/7
Outside of cafeteria, located on the 11th floor
Launched in late February 2023, our smart refrigerator has made it possible for us to serve the staff, patients, guests, and visitors at one of the highest volume hospitals in our region, totally autonomously.
We remain so thrilled to be breaking new ground with this technology inside of a hospital system. We are excited to see just how many hospitals will be able to enjoy this offering in the future!
See What's Inside